Unboxed: An Interactive Museum Experience Where Visitors Curate
Inspired by Andy Warhol's time capsules, Unboxed is a mobile application that allows visitors to build customized art collections as they explore the Warhol museum. It provides the ability to "collect" interesting or eye-catching pieces into a virtual time capsule. This capsule gradually becomes a reflection of its creator's personal style and taste. Visitors can share capsules across social networks to relate their museum experience to friends and family. They can also purchase physical versions from the museum store to acquire a lasting reminder of their time at the Warhol.
It all started when the Warhol gave us an all-encompassing scope: explore new ways of interacting with the Warhol collection. Our challenge was to develop a solution that was truly "Warholian": embracing the irreverent, bucking tradition, and responding to the present. What does that mean and how do we go about it?
A deep understanding of the motivations, goals and desires of the Warhol's psychographic was essential. We achieved this through a comprehensive phase of human-centered research. First, we built domain knowledge through a literature review and competitive analysis. Next, we conducted 17 contextual interviews with staff. We then examined the visitor experience via 30 hours of observations and 25 sessions of a custom sketching-storytelling-card sorting activity. Last, we went beyond the museum, flash interviewing 20 Pittsburghers and travelling to 14 thought-leading museums in New York and Washington D.C.
Synthesizing the research data produced 40 top-level insights and yielded 6 visions for the Warhol visitor experience. In collaboration with our client, we mined these insights and visions, producing over 250 ideas and consolidating them into 19 concepts, before selecting a product focus.
The design phase tackled a mishmash of technology and design questions: How might technology support, rather than alter, the museum experience? What facilitates collecting better: mobile phones or stationary tablet "pods"? How might we encourage visitors to physically move through the museum and experience artwork before collecting it? We answered these questions iteratively: designing, building and testing prototypes, of increasing fidelities, with over 30 visitors.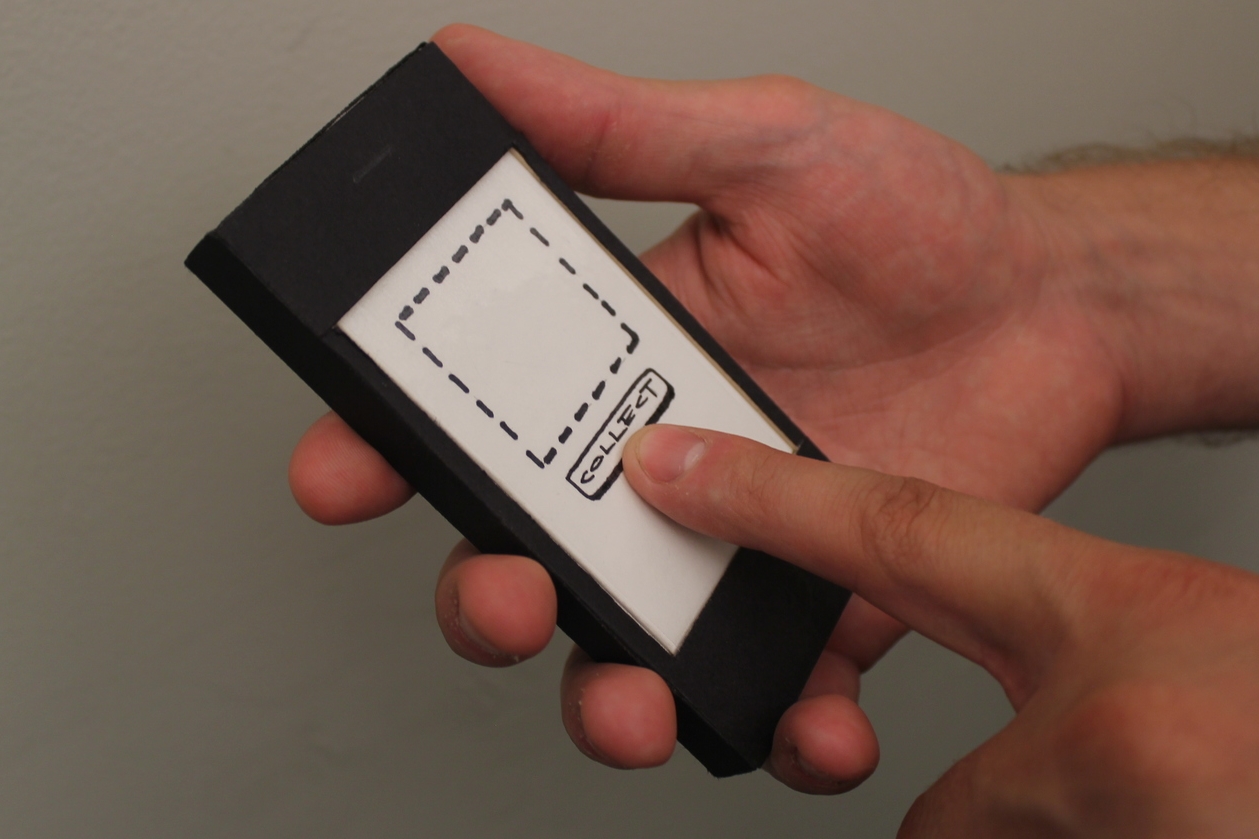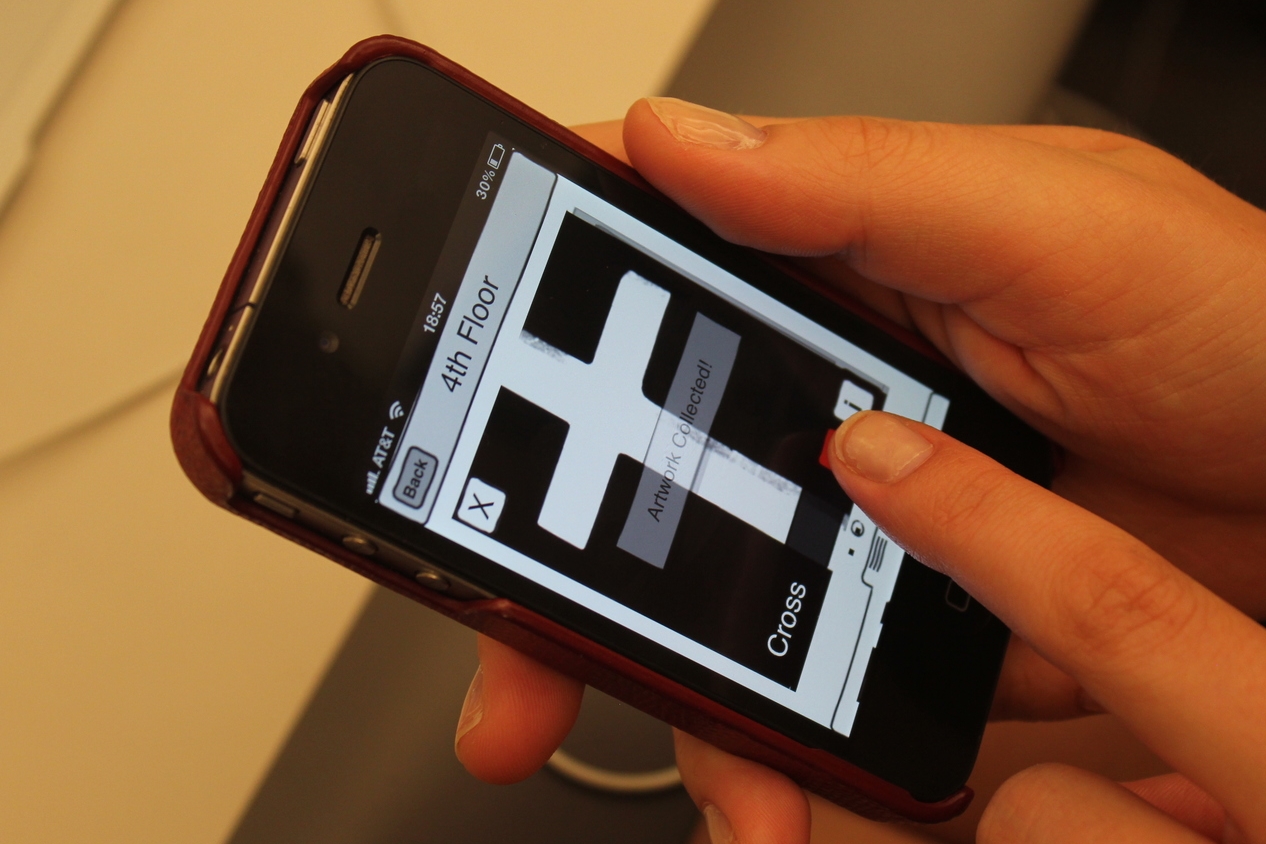 Unboxed achieved three unique experiential goals: It made people feel like they had taste, and allowed them to share and reminisce on their experience. Inspired by a talk at SXSW we designed Unboxed alike a film or novel: containing a narrative with clear beginning, middle, and end points. This contrasted it with other museum apps, which were largely open-ended and database-driven.
With passionate, talented individuals on the team, my responsibility was to ensure that we were aligned on the same goal. We created a team that accommodated diverse working styles, built on our unique strengths and supported each other's ambitions. I learned the power of storytelling in products, and the art of balancing reaction with reflection. Bring your whole self to the project. Think about ways to make an idea better rather than why it wouldn't work. And most importantly, have fun.
Andy Warhol Art Collection of The Andy Warhol Museum, Pittsburgh. © The Andy Warhol Foundation for the Visual Arts, Inc.
SCOPE
Design new ways of interacting with the Warhol collection by researching museum and visitor motivations, goals and desires
PERSONAL IMPACT
Client & product management, leadership & team building, user research, sketching, pitch design, visioning, prototyping
clienT
TEAM
Nick Inzucchi, Shruti Kataria, Zoe Lu
TEAM discipline
Agricultural Extension, Cognitive Science, Computer Science, Human-Computer Interaction, Information Systems, Business Administration
LOCATION
Pittsburgh, PA
DURATION
January 2012-August 2012
DELIVERABLES
Design specifications, user research and design process book, prototype, concept video
tools used
Pen & paper, Keynote for Mac, JavaScript, Python
TYPE
Museum experience design